Being discriminated because you are a person living with albinism is a painful experience that many people who live with this genetic disorder in South Africa and Sub-Saharan Africa experience, particularly because of stigmas and myths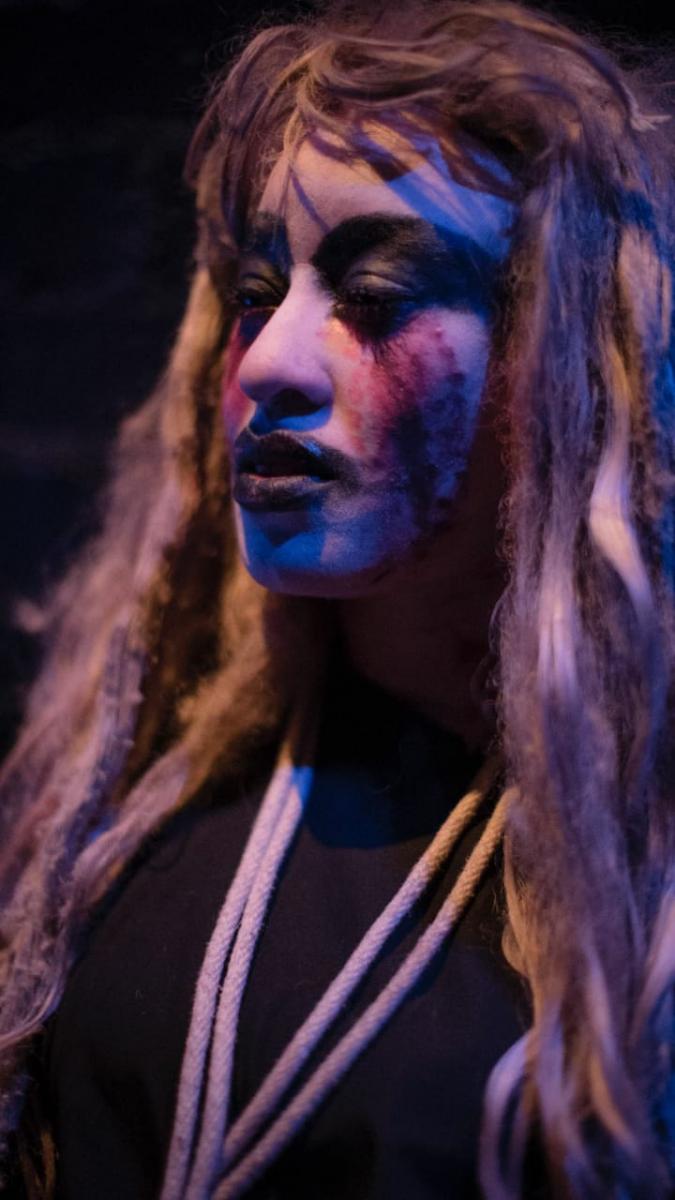 Regina Mary Ndlovu can be seen in the hard-hitting Arthur Molepo play, "Mama, I Want The Black That You Are", which looks at the discrimination faced by people living with albinism.
Albinism is a genetic disorder in which there is partial or total lack of the pigment melanin in the eye, skin and hair.Many people living with this condition have gone through many forms of discrimination and abuse including kidnapping, mutilation, kidnapping, rape, bullying, and sometimes murder.
In some African countries, beliefs and superstitions about a distinct power possessed by the body parts of people with albinism have reinforced discrimination against them and in some cases, they are killed or mutilated for muti-related reasons.
By April 2018, a study concluded that 200 killings and more than 500 attacks on people with albinism had been reported in 27 sub-Saharan African countries.
In an effort to stage a fight against the violation of human rights of people living with albinism, the South African government and civil society has in recent years came up with a number of campaigns and activities to educate citizens in order to stop the abuse of people living with albinism.
A theatre production by Arthur Molepo titled 'Mama, I Want The Black That You Are" is such a campaign aimed at teaching society about the human rights of people living with albinism and dismissing the myths around albinism.
The play stars Puleng Molebatsi, Regina Mary Ndlovu, Ntsoaki Mathiba, Boitumelo Mathabela and Alister Mbuso Dube.
The play is centred around the life of a 15-year-old girl called Matlakala who has albinism and who harbours a plethora of emotions based on the abuse and prejudice she has suffered from the community because of her condition.
Matlakala comes from a loving family of parents who do not have albinism and to protect them, has kept the social problems she has encountered due to stigma and myths surrounding albinism, away from them.
Her mother, Anna, it turns out – is her adoptive mother who rescued a newly-born Matlakala from a rubbish dump many years after she had been forced to sacrifice her biological child to be killed by her elders due to the child having been born with albinism.
Vuk'uzenzele spoke to one of the cast members, Regina Mary Ndlovu (29), who is a professional actress with experience in theatre and film. She is also living with albinism.
Ndlovu plays a demon character who torments Matlakala with the aim of showing her that if she does not do anything about the abuse and discrimination that she is experiencing, she will eventually die.
"Participating in this play means everything to me. It is my life because through my acting I get to teach people and use this platform to tell real stories. It means the world to me because I was victimised for a long time too, I went through abuse and discrimination and I had no voice," she said.
"Through this play I now have a chance to become a woman and a role model that I did not have growing up," she added.
Ndlovu said she can well relate to the storyline off the play quiet well because she has had first-hand experience of abuse and discrimination.
"I survived rape twice, eleven suicide attempts, molestation at school, kidnapping, and discrimination from the community," she said.
"Those things happened to me, I went through them, and it is not a good place to be in. This play has created an opportunity for me to share my story and say it is enough, it does not have to happen to one more person," she added.
She was born in Zambia but grew up in South African in eMahlabathini in KwaZulu-Natal because that is her father's home.
"I hated myself because people made me believe that I was not worth living," she said.
"Being involved in this play has taught me that it is not about fighting back but about teaching society that people who are living with albinism are equally humane. It is part of my legacy that in 20 to 30 years from now, people living with albinism will be treated fairly like everyone else. It is time for change," she said.
The play has been performed in various theatres around Gauteng in the previous years and it is this year being showcased at Soweto Theatre. Tickets can be bought at the venue for R50. Performance dates and times are as follows:
Saturday 15 September: 8pm
Sunday 16 September: Last performance at 3pm.